How to Make My Order
Thank you for joining in Vingmall family.
What is a coupon code?
A coupon code is a code that customers may enter into a promotional box at checkout to obtain a discount on the purchase.
How to make your order?
Shopping at Vingmall is easy. Simply follow the steps below.
Step 1:
At register page, fill in your information, or use your account from Facebook, Google or PayPal.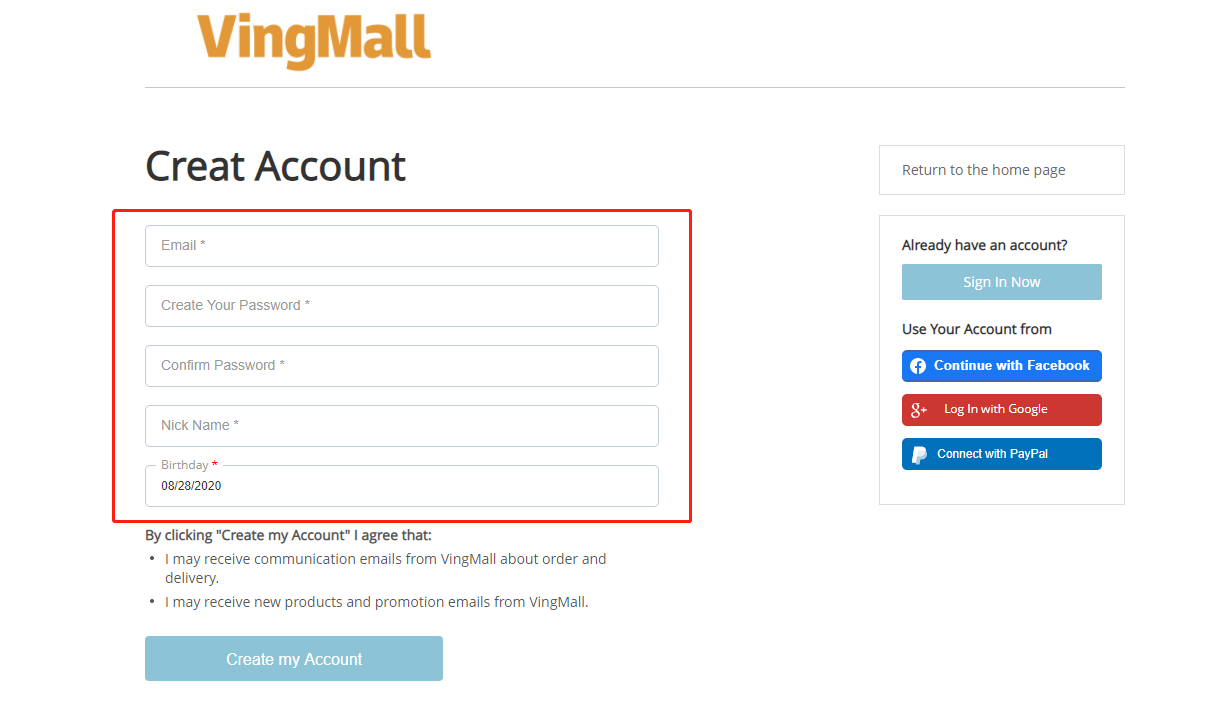 Step 2:
Verify your email address.
Step 3:
One €3 Coupon code will be automatically entered your account, also you can check your "My coupons" at "My account"
Step 4:
You can check other coupon codes in "Dashboard" at "My account".
Well done, you get all gift from us! Enjoy!
How to redeem coupon codes?
Step 1:
At checkout, fill in your shipping address, choose a payment method and shipping option.
If you have a valid Promo Code, simply enter the Promo Code into the Promo Code box.


Do not forget to click submit your coupon code.
Step 2:
Proceed to click CONTINUE CHECKOUT to pay for the now discounted order.
What are the conditions?
* Please use Promo Codes before they expire.
* Some Promo Codes may have requirements, such as a minimum purchase.
* Customers may only redeem one Promo Code per order.